Stop Slacking
Reply to Slack messages via email. Stay focused.
How it works
---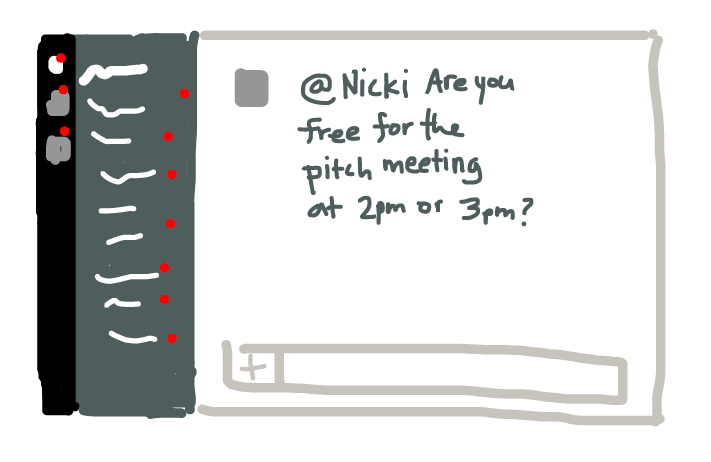 You get mentioned on Slack.
---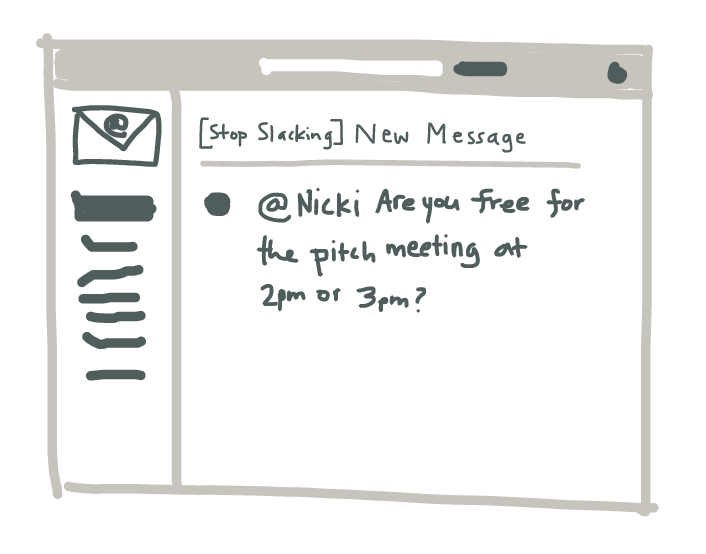 You get an email from Stop Slacking.
---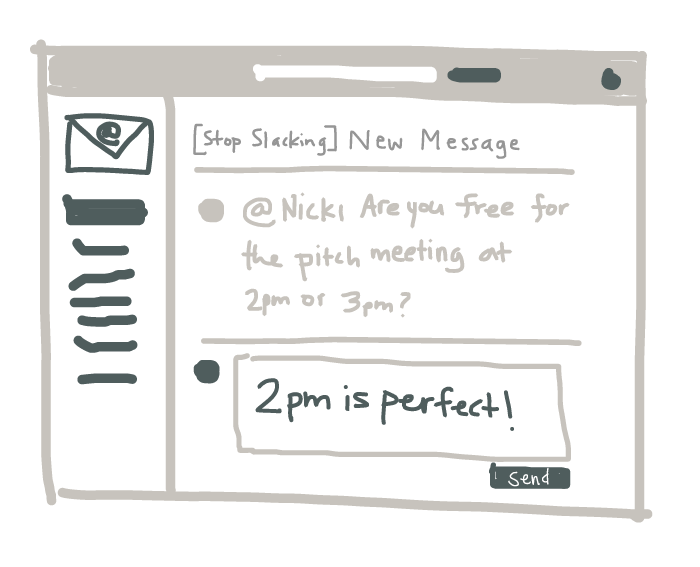 You reply to the email.
---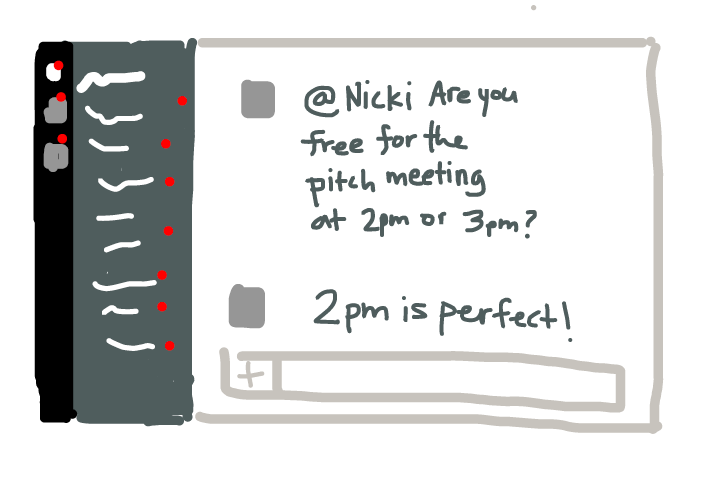 Your message is posted on Slack.
---
Who's this for?
Stop Slacking is designed for folks who:
have bandwidth or data restrictions
have an established email workflow
can't convince their team to stop using Slack
Get Started
Grab your Slack workspace token at: https://api.slack.com/custom-integrations/legacy-tokens.
Email the token to: alertbot@stopslacking.com.
Done! You're subscribed.
The Slack token is a password that allows us to read and send messages on your behalf (which is the point).
Should you even email passwords? To a free service with a hand drawn website? Made by people living in a campervan? Is this what's really behind the internet?